Imagine your schedule filled with only the clients you absolutely love working with. Many REALTORS® spend a good portion of their careers wishing to work with the 'perfect' clients, but never really finding them. They often think choosing to work within a specific niche – such as first-time buyers or clients looking for vacation homes – will automatically bring them the clients they most enjoy. But it goes deeper than that. It's about shared goals, values, and that ever-elusive element of any successful relationship — chemistry.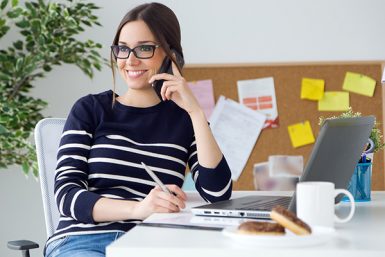 Every real estate professional's definition of a perfect client varies. The trick is identifying what makes your perfect client, then doing everything you can to attract them to your business. Defining the perfect client begins by thinking about the following questions:
Who are some of your favorite past clients and what made them so satisfying to work with?
What are your must-haves for a productive working relationship?
Who are the clients whose expectations you know you can exceed?
Which potential new clients make you feel motivated and energized?
What has caused past client relationships to become stressful or unproductive?
Challenge yourself to answer these questions and define your version of the perfect client. Once you do, you can begin to market yourself in a way that attracts them to your business. Working with them will be blast! In fact, it might not even feel like work. Plus, your clients' positive experience is what prompts them to refer you to others. By making an effort to seek out and work with clients you enjoy, you're creating a pipeline of like-minded people who will become repeat clients.
Of course, no one likes to turn away business and there may be times when you choose to work with clients who don't fit your definition of 'perfect.' But understanding yourself and what keeps you feeling happy and productive will ultimately benefit the longevity of your career by helping you stay positive and excited about the real estate business.
https://featuredagentmagazine.com/wp-content/uploads/2016/03/featured-agent-magazine-logo-1-300x52.jpg
0
0
AdminMagazine
https://featuredagentmagazine.com/wp-content/uploads/2016/03/featured-agent-magazine-logo-1-300x52.jpg
AdminMagazine
2016-06-20 23:43:03
2016-06-20 23:43:03
Made for Each Other: How to Define the Perfect Client