Any milestone life event, such as getting married or divorced, having a baby, relocating for a new job, or sending adult children out into the world, can put you in the position of having to choose whether to rent or buy your residence. There was a time when conventional wisdom dictated that buying was always the better choice, but the 2008 housing crash changed that. Now, experts advise that people make the decision to rent or buy based on more than whether or not they can afford a mortgage payment, and take several other factors into account as well. Here are five questions to ask yourself when deciding whether to rent or buy the next place you call home.
How Stable is Your Life? — None of us can predict the future, but before choosing to buy a home, you need to have a general idea of where you see yourself in the next five years. Do you have a good job that you enjoy and plan on keeping? Is your relationship status likely to change? Will you be adding to your family — or will it be shrinking when kids move out? Are you making plans to travel extensively? The way you answer all these questions will factor into your decision to buy or rent. Bottom line: If your life is reasonably stable and you foresee it staying that way, buying a home may be the way to go. If not, continue to rent until things settle down.
Have You Saved for a Down Payment? While in some cases it's possible to purchase a home without a down payment, most financial experts advise against it for a number of reasons. For one, buying a home without a down payment means a higher mortgage payment and will require private mortgage insurance. Additionally, sellers are more likely to accept an offer that includes a down payment, especially in competitive markets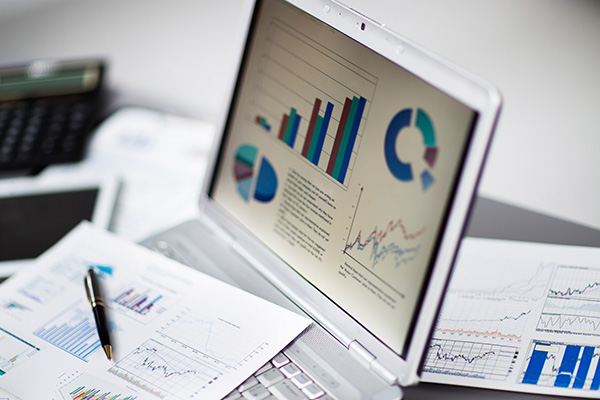 Can You Afford the Monthly Costs? — As a renter, monthly housing costs are generally limited to rent, utilities and perhaps, renter's insurance. When you buy a home, your monthly costs on top of the mortgage payment can include property taxes, HOA fees, yard maintenance, and higher utility bills than you're used to because you're heating or cooling a larger space and using more water. Making sure you're financially prepared before buying a house will help ensure you get to enjoy your new home and not struggle with being "house poor."
Are You Prepared to Furnish and Decorate? — Furnishing and decorating a home takes vision, time, effort and, of course, money. Even the most committed minimalist doesn't want to live in a space that's devoid of personality (or furniture). And really, at least half the fun of owning a home is making it your own with paint, décor and furnishings. When you're working out your financials, don't forget to factor in the cost of decorating the home.
Do You Really Want a Home? This may seem like an obvious question, but it's worth doing some soul searching to figure out if you're really ready to be a homeowner. Many people buy a home because they feel it's the logical "next step," or because friends and family pressure them into making an investment, only to find it wasn't what they really wanted. Spend some time really thinking about your needs, your goals, and the life you want to live. If you come out of it feeling energized and excited about the prospect of owning your piece of the American Dream, go for it! If not, keep renting until you feel differently.
Ultimately, there's no right or wrong answer for whether anyone should rent or buy their home. It's a decision entirely based on each person's unique set of circumstances. And remember, nothing is forever. You may find that as your life changes, you end up being both a renter and homeowner at different points along the way.
https://featuredagentmagazine.com/wp-content/uploads/2016/03/featured-agent-magazine-logo-1-300x52.jpg
0
0
AdminMagazine
https://featuredagentmagazine.com/wp-content/uploads/2016/03/featured-agent-magazine-logo-1-300x52.jpg
AdminMagazine
2016-08-15 17:12:38
2016-09-10 01:26:48
Should you rent or buy? Ask yourself these 5 questions.