As the saying goes, 'A picture is worth a thousand words.' But when you're trying to sell a home, you need more than just beautiful pictures to tell the story — a well-written listing description is important, too. With most buyers beginning their home searches online, you need to having listings that are somewhat brief and SEO-friendly, yet descriptive and evocative. It's a tall order, to be sure. But it's very possible if you follow these tips for writing listings that sell.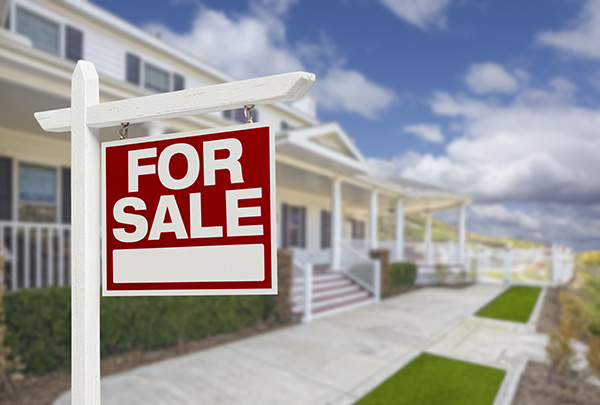 Use Space Wisely — Zillow conducted a study that found 250 words is the optimal length for a listing description. Depending on how much you enjoy writing, that may sound like a little, or a lot. It's definitely enough to allow you to describe the home and the neighborhood adequately, if you choose your words carefully. Don't get too caught up in spinning a story of making memories or discovering your dream home. Instead, use concrete, objective language that talks about the home's statistics and features in an interesting, engaging way. Rather than cramming everything into one solid block of text, aim to create 'bite-size' pieces of information. Be sure to use shorter, punchy sentences and break out details with bullet points so readers can easily scan your listing to find the details they feel are most important. (For reference, the paragraph you just read is 137 words. If it was a listing description, you'd have 113 words left.)
Focus on Features and Benefits — When describing a home, the immediate impulse is to focus on all of its amazing features. But, by doing that alone, you're only telling half the story. If you just list a home's features without explaining how those features will benefit the buyer, you're missing an opportunity to make an emotional connection. For example, you could say the home has a screened-in porch. Or, you could say: lovely screened-in porch allows three-season indoor/outdoor entertaining. Now you've created an instant picture in the buyer's mind about why they should want a home with a screened-in porch. By using just a few more words, you can create descriptions that lead buyers to wanting features they didn't even realize they needed.
Don't Forget the Neighborhood — Remember, buyers aren't just looking for a house, they're searching for an overall lifestyle. The most successful listings are the ones that focus not only on the home itself, but also give information on the neighborhood, too. Whether that's calling out award-winning schools, well-kept parks, or restaurants and entertainment within walking distance, people want to know what's good about where they might live. Be sure to talk to the current homeowners to get their input on what makes the area unique.
Keep it Professional — Some rogue agents swear by crafting listings with crazy headlines or a million exclamation points, claiming they get people to stop and take a second look. That may be true, but it's probably not the look you want. Don't compromise professionalism for catchiness. Using all caps, excessive exclamations, and randomly capping letters makes your listing look amateurish at best. At worst, overly 'creative' headlines can cause your listings to be mistaken for spam.
Avoid Keyword Stuffing — There was a time when loading up your listing with keywords was enough to get it noticed by search engines. But as we've all gotten smarter about how the internet works, those tricks no longer apply. Rather than stuffing your precious 250-word count with meaningless keywords, use it to write good quality copy that buyers will actually want to read. If you don't think your writing skills are up to snuff, it will pay to hire a freelance writer or an assistant with excellent writing skills to create your listings.
Creating a compelling listing description is one of the many important phases of preparing a home to go on the market. These tips will help you craft compelling listings that sell.
https://featuredagentmagazine.com/wp-content/uploads/2016/03/featured-agent-magazine-logo-1-300x52.jpg
0
0
AdminMagazine
https://featuredagentmagazine.com/wp-content/uploads/2016/03/featured-agent-magazine-logo-1-300x52.jpg
AdminMagazine
2016-09-21 18:14:37
2016-09-21 18:14:37
How to Write Listings that Sell