Nearly every real estate professional we talk to tells us the same thing: they love their clients. And why not? Helping people buy or sell homes and invest in their future is one of the most rewarding careers there is. You've told us your clients: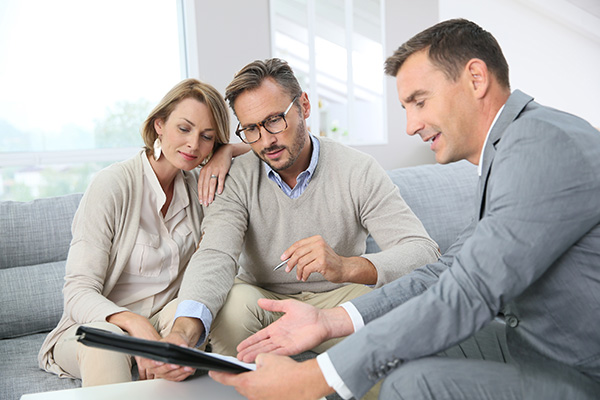 Make Every Day Interesting — One of the best things about being a real estate agent is that every day is different. Your clients are the main reason for that. Whether you're meeting someone new, closing a deal or just catching up with past clients, they make your day fly by.
Expand Your Horizons — Your clients are bound to each have different tastes in music, movies, TV, food, travel and all those things that make life interesting. They can clue you in to the best indie movie, a great new song or that under-the-radar restaurant that's about to be huge.
Help Grow Your Business — Word of mouth is powerful. Your current clients are your best source of referrals. Remember to ask every client to share your name with friends, family and coworkers. You'll see your business grow!
Haven't Heard Your Stories Yet — Your friends and family are probably getting tired of hearing those stories about that summer you were a camp counselor or the big-game winning play you were part of. But clients won't! Every new client gives you a chance to share your life story one more time.
Make You More Compassionate — Not only do you get to share your life story, you get to hear your clients' stories, too. Learning about other peoples' lives and backgrounds is bound to make you a more compassionate person.
Become Your Friends — Very few careers offer the opportunity to create life-long friendships with a diverse range of people. We hear from many agents how their clients become their friends — or even 'like family.'
Help You Be a Better Agent — Just when you think you've seen it all in a transaction, a client throws you a curve ball. But that's OK. If every transaction was smooth sailing, you wouldn't have the opportunity to improve.
(Might) Let You Steal Their Jokes — Need some new material? Your clients are sure to have some good one liners and funny stories they'll be happy to share.
Help You Learn Patience — Real estate is a fast-paced business. But every now and then you get those clients who just can't make up their minds. Don't rush them. You'll both benefit if you can let go and slow down a little.
Are the Reason You Stay in Business — If it wasn't for your clients you couldn't be successful in the career you love. And we can't think of any better reason to love your clients than that.
https://featuredagentmagazine.com/wp-content/uploads/2016/03/featured-agent-magazine-logo-1-300x52.jpg
0
0
AdminMagazine
https://featuredagentmagazine.com/wp-content/uploads/2016/03/featured-agent-magazine-logo-1-300x52.jpg
AdminMagazine
2017-02-01 03:12:56
2017-07-22 19:35:53
Top 10 Reasons to Love Your Clients