Buying or selling a home is one of the most significant financial transactions most people will ever be involved in. So it follows that choosing a real estate agent to help reach those goals is one of the most important decisions anyone can make. Surprisingly, though, many people don't spend the time they should or ask the right questions of their buyer's or listing agent.
They might say that they prefer to 'go with their gut' or just 'have a good feeling' about someone. While it's certainly important to feel a connection and develop a rapport with your agent, there are several pertinent questions you should also ask. This isn't necessarily the complete list, but will give you a good start and generation some revealing information.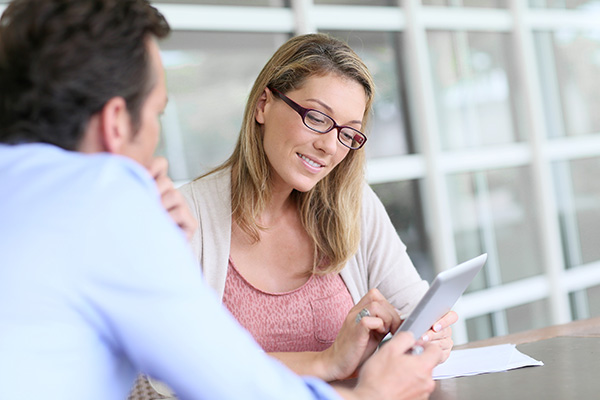 5 Questions to Ask a Listing Agent
Are you a full-time agent?
Many agents, especially those new to the business, get started by practicing real estate part time. There isn't anything inherently wrong with that, but be aware that agents who aren't full-time may not be as focused on your listing as you would like.
Have you worked with homes in this price range? 
A competent agent should be able to sell a home regardless of listing price. But it's ideal to have an agent who regularly works with homes in the same range as yours. They will have unique insights into the market and the buyers who are looking for homes just like yours.
How will you market this listing?
Your home won't sell if no one knows about it. Agents today have more marketing options than ever and should be able to answer this question quickly and thoroughly. If they don't seem to have a concrete plan in place, keep looking.
How do you communicate with clients?
This isn't necessarily a trick question, per se. But the best answer is for the agent to ask back, "How would you like me to communicate with you?" An agent should tailor their communication style and frequency to your preferences.
What is your average days on market?
Simply put, days on market means the length of time a listing appears on the Multiple Listing Service (MLS) before it sells. While a number of factors affect this, agents with a lower than average number of days are pricing and marketing their listings effectively.
5 Questions to Ask a Buyer's Agent
How often do you work with people like me?
Whether you're a first-time homebuyer, starting over after divorce or widowhood, upsizing, downsizing or relocating to a new city, every buyer has unique needs. Find a buyer's agent who has plenty of experience working with people in your situation.
May I speak with some of your past clients?
Reading online reviews can shed a lot of light on how an agent's past clients feel about them, but it doesn't tell the whole story. Even if you don't actually plan to speak with past clients directly, an agent's enthusiastic or reluctant answer to this question can tell you a lot.
How many homes have you found in this neighborhood?
The more familiar an agent is with the area you want to live, the better chance you have of finding a home you're going to love. There's a good chance they'll know about homes that are about to come on the market but aren't yet listed.
Do you work with a network of professionals?
Connected agents should have a network of professionals ready and waiting — from lenders and title agents to contractors and painters. If they can't offer solid referrals, keep looking for an agent who can.
How do you win a bidding war?
There isn't a single correct answer to this question; it's more about how prepared the agent is with an answer and whether or not they have a plan in place to handle this inevitable situation.
https://featuredagentmagazine.com/wp-content/uploads/2016/03/featured-agent-magazine-logo-1-300x52.jpg
0
0
AdminMagazine
https://featuredagentmagazine.com/wp-content/uploads/2016/03/featured-agent-magazine-logo-1-300x52.jpg
AdminMagazine
2017-03-07 01:34:24
2017-03-07 01:34:24
Top 10 Questions to Ask Your Real Estate Agent