If it's your first time buying a home, or even if you're experienced but haven't bought or sold in a while, you might not be familiar with (or remember) all the people who are involved in a real estate transaction. There are more than you might think! Remember the classic Sesame Street segment "These Are the People in Your Neighborhood?" It's kind of like that!  With that tune in mind, these are the real estate professionals in your real estate transaction: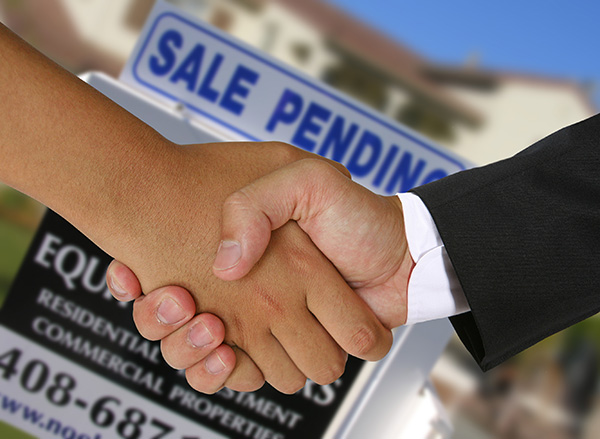 REALTOR® or Real Estate Agent — These terms are often used interchangeably, but they mean different things. A licensed real estate agent is a professional licensed by the state to represent parties in the transfer of property. A REALTOR® is a licensed real estate agent who has taken the extra step of becoming a member of the National Association of REALTORS® (NAR), and also belongs to their state and local associations. Just remember that not all real estate agents are REALTORS®.
Listing Agent — If you're selling your home, you may work with a listing agent. A listing agent is a REALTOR® (or real estate agent) who specializes in selling property, and does so under a contractual agreement known as a listing agreement.
Home Stager — Your listing agent may choose to use a professional home stager to get your home market-ready. A home stager is someone with a background in design who is skilled at making the inside of the home look its best to encourage a quick sale.
Buyer's Agent — If you're purchasing a home, you will probably work with a buyer's agent. A buyer's agent is a real estate agent who specializes in helping house hunters find the right property and negotiating the terms of purchase.
Transaction Coordinator — If you're working with a high-volume agent, they may have a transaction coordinator as part of their team. A transaction coordinator's job is to process listings and transactions under contract.
Loan Officer — Loan officers work for banks, credit unions, or other financial institutions. They help home buyers figure out the types of mortgages available to them and are responsible for educating consumers on the terms of their loan.
Appraiser — An appraiser works on behalf of the lender to determine how much a property is worth. The decision is based on the condition of the property as well as data regarding other sold properties in the same neighborhood. The appraiser's findings are subjective; two appraisers may come up with two different values on the same property.
Real Estate Attorney — Depending on where you live, you may or may not require the services of a real estate attorney. In some states, an attorney is required to conduct real estate closings. But even if your state doesn't, you may want to retain a real estate attorney's services for difficult or complex transactions. It's always helpful to have another set of expert eyes to draw up and review contracts.
Insurance Agent — Homeowner's insurance is a requirement of homeownership. The insurance agent will help you determine the coverage you need and help you find a policy to fit those needs.
Escrow or Closing Officer — It's a good day when you get to meet the escrow or closing offer, because that means your transaction is almost complete! This non-biased third party works with all sides to facilitate the successful closing of a real estate transaction. The closing officer collects the purchase money funds from the buyer and lender, along with the settlement costs from each party. They then disburse the funds according to the the HUD-1 Settlement Statement and record all necessary documents to transfer ownership of the property.
Title Agent — The title agent paves the way for a title insurance policy to be issued by conducting a title search on a given property to ensure it has a clean title. In some states these real estate professionals are also able to manage the transfer of real estate.
Now that you know who all the players in a real estate transaction are, you'll encounter fewer surprises as you go through the home buying or selling process. You may not encounter every one of these real estate professionals, but it's good to know who they are. Remember, they are all in business to help you. So if you have questions or concerns at any time while you're buying or selling your home, be sure to speak up. These real estate professionals want to help you have a smooth, pleasant and worry-free transaction.
Before you go, be sure to listen to this. It's guaranteed to make you happy!
https://featuredagentmagazine.com/wp-content/uploads/2016/03/featured-agent-magazine-logo-1-300x52.jpg
0
0
AdminMagazine
https://featuredagentmagazine.com/wp-content/uploads/2016/03/featured-agent-magazine-logo-1-300x52.jpg
AdminMagazine
2016-05-17 03:37:44
2016-05-17 14:55:46
Get to Know These Real Estate Professionals