If it seems like everyone you meet knows someone who is "in real estate," there's a good reason for that. There are approximately 2.5 million licensed real estate agents in the United States. But, only about 20 percent of those agents are responsible for more than 80 percent of closings. Still, with such a crowded field, it can be challenging to stand out and rise above the masses. Here are several things you can do to connect with clients and potential clients and become one of the go-to real estate professionals in your community.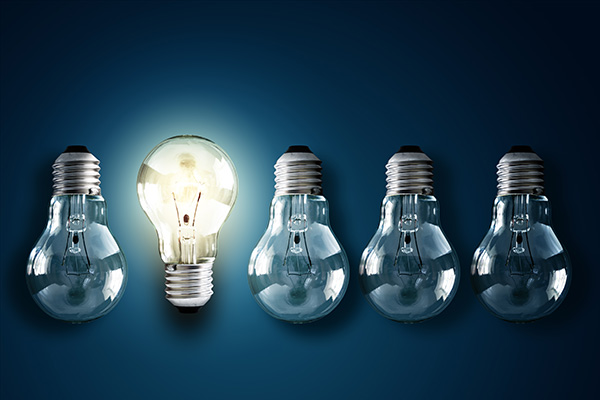 Become a Local Expert — A lot of agents will say they know their communities, but how many actually do? Take a deep dive and learn about everything your clients will want to know: schools, employers, hospitals and health care providers, places to worship, where to shop and what to eat. Go outside your comfort zone and daily routine and think about what others with a different lifestyle will want to know. Find the best vegan restaurant, discover where someone can get the perfect cup of coffee on their morning commute, and learn which park has the best playground.  If you're a Millennial, investigate recreational opportunities for retirees. If you're a baby boomer with an empty nest, get back in touch with the school system so you can share that information with clients who have young children. Creating deep connections in the community not only means you have more knowledge to offer your clients, it helps you develop your pipeline of referral partners.
Make Social Media Matter — At this point, it's no longer a question of if real estate professionals should use social media. If you're not, you are missing out on opportunities to connect with clients and prospects in a meaningful way. The most important thing with social media is to think before you post, and ask yourself if it's something your clients need or want to see. Make an effort to offer social media content that is simultaneously useful, relevant, and enjoyable. Post updates on market conditions, your latest listings, links to your blog and content you find informative, and inspiring, motivational quotes. Remember, consistency is key. Only posting a few times a month if you happen to remember makes it seem like an afterthought. For extra impact try "boosting" Facebook posts or purchasing Twitter ads to increase your reach; it's a small investment that can help you stand out.
Stay True to Your Brand — Now more than ever, consumers are bombarded with a steady stream of marketing messages at every turn. That's why it's so important to maintain a consistent look and feel for your messaging across all channels. You want to reach the point where prospective clients recognize that something is coming from you, even before they look for your name. Using a consistent color scheme, font, message tone, and style of photography across all digital and print media helps to establish and reinforce your brand identity so you stand out from others.
Assume There's Always More to Learn — You know those REALTORS® who have the alphabet soup of designations after their name? They're on to something. Achieving specialty designations shows clients you are serious about real estate and in it for the long haul. Plus, knowledge is power. Staying educated on what's happening in the constantly evolving world of real estate will give you an advantage over agents who haven't cracked a book since they first studied for their license.
Consider Coaching – While it's not the right fit for everyone, enlisting the services of a real estate coach can be the push many agents need to stand out and reach the next level. Having an objective outsider look at your business can help move you past your comfort zone and see opportunities for growth you might be missing. Plus, having someone who is on your side and invested in your success feels inspiring.
https://featuredagentmagazine.com/wp-content/uploads/2016/03/featured-agent-magazine-logo-1-300x52.jpg
0
0
AdminMagazine
https://featuredagentmagazine.com/wp-content/uploads/2016/03/featured-agent-magazine-logo-1-300x52.jpg
AdminMagazine
2016-06-21 02:58:24
2016-06-23 00:50:27
Make Your Mark: 5 Ways Real Estate Agents Can Stand Out