Generating new leads that will eventually become clients is one of the most important things real estate agents can do to succeed. But lead generation often ends up taking a back seat to the million other things agents are responsible for day-to-day, including helping current clients buy or sell their homes. The key is to turn lead generation into one of those daily responsibilities so that it eventually becomes an automatic part of what you do every day. Check out these smart ways to generate leads: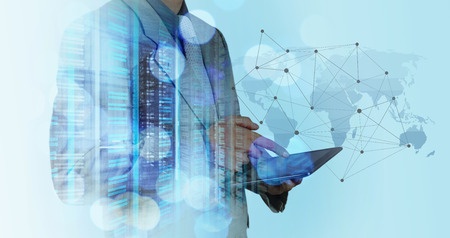 Develop a Network of Service Providers — Creating alliances with like-minded service professionals is an excellent way to increase your sphere of influence. Form relationships with mortgage professionals, real estate attorneys, appraisers, home inspectors, contractors and even other real estate agents. Having an established network of industry peers allows you to be a resource to your clients by referring them to vendors you know and trust, and those vendors will return the favor by sending prospective clients to you.
Be Strategic with Social Media — It's not just for Millennials anymore. If you're not active on social media, you are missing the opportunity to make meaningful connections with potential clients. It's not enough to just create a Twitter, Facebook or LinkedIn profile. You actually have to use them to your advantage. Be sure you are connected to everyone in your network, and spend time each day liking and sharing relevant content, such as new listings, personal achievements and photos from events. On LinkedIn, be sure you're endorsing other pros; every time you do, they get an email that lets them know you did so, which keeps you top of mind.
Become a Presence in the Community — Making a name for yourself as someone the community can count on is a time-tested way to generate new business. If you already have a cause that is near and dear to your heart, make it your mission to become even more involved through volunteer work and donations. If you don't currently have a cause you're passionate about, ask around to find out which local organizations are most in need of help. Volunteering gives you the chance to connect with a wide range of community members in a meaningful way, and you'll become known for being a good person as well as a great agent — and that's a winning combination!
Change Your Routine — We all have our daily routines, but getting stuck in a rut means you're limiting your exposure to new people. If you drive through the same Starbuck's every morning, take the time to park and go inside instead to chat with folks in line or better yet, try a different coffee shop altogether. Instead of having lunch delivered, go out to grab a bite and talk to other diners. Do your grocery shopping for the week at a different store in a new part of town. Whatever you choose, make an effort to get out of your comfort zone, meet new people and talk about your business. "What do you do for a living," is usually one of the first things people ask, so it will be a natural transition to telling others about the outstanding service you provide.
Support Other Local Businesses — As an entrepreneur yourself, it makes sense to support others small business in your community. Whenever possible, make the choice to support a local vendor, rather than a large national chain, and get to know the business owners. Strike up a conversation about the local market and all the things that make your area unique. Be sure to become a member of your local Chamber of Commerce to take advantage of everything they offer small business owners. Becoming involved in the local business community beyond real estate will further raise your profile and help you become a trusted, recognized name that people are happy to recommend.
Lead generation doesn't have to be complicated, but it does have to be consistent. Employing one or more of these strategies will make generating leads a natural part of your daily activities and help your business grow.
https://featuredagentmagazine.com/wp-content/uploads/2016/03/featured-agent-magazine-logo-1-300x52.jpg
0
0
AdminMagazine
https://featuredagentmagazine.com/wp-content/uploads/2016/03/featured-agent-magazine-logo-1-300x52.jpg
AdminMagazine
2016-11-22 05:16:03
2016-12-19 23:53:53
Strategies for Everyday Lead Generation