Setting goals to reach both professional and personal milestones will help you formulate your strategy, stay motivated and achieve success. Take a look at these effective goal-setting tips: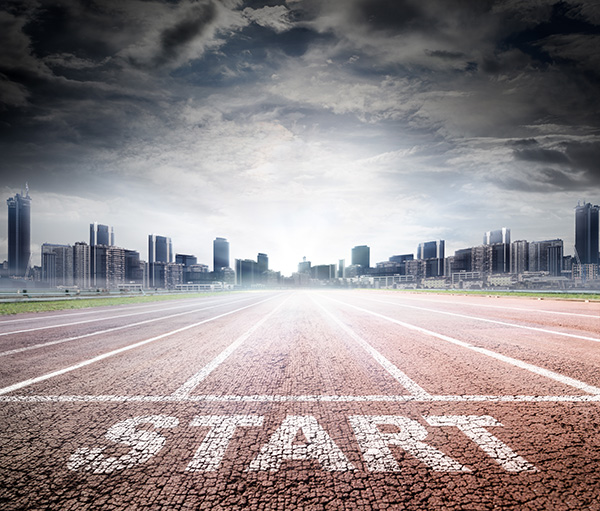 Get SMART — How many times have you set a goal (New Year's resolutions come to mind) only to give up on it, or forget about it altogether, within a few weeks. Setting goals is more than just committing to doing something, you have to make a plan to get there. That's why SMART goals make so much sense. SMART goals are:
Specific
Measurable
Attainable
Relevant
Time-bound
Using these metrics as a guide will help you set and track your goals so you can make meaningful, lasting changes.
Keep it Professional — Conducting your real estate business without setting goals is like taking a road trip without a map. You will end up somewhere, but it probably won't be where you planned. Professional goals can include the obvious, such as sales and prospecting targets, along with things like hiring an assistant, improving your website's SEO or establishing a team. Because it's impossible to do everything at once, try breaking up your goals by quarter. Focus on one large goal and several smaller ones. Anything you don't accomplish will roll over into the next quarter. If you're not sure where to start or what to focus on, talk with your managing broker or a more seasoned agent in your office to find out how they approach goal-setting.
Make it Personal — As you're pursuing your professional goals during the coming year, it's also important to focus on personal development. Personal goals can include working toward health and fitness milestones, seeking continuing education, networking to expand your sphere of influence and doing volunteer work or donating to a cause that's important to you. In some instances, such as pursuing specialty designations, your personal and professional goals will overlap, and that's great. They should be complementary and positively affect the different facets of your life.
Focus on the Family — While working toward your professional and personal goals, it's important not to let family take a backseat. Your family goals will differ whether you're married or single, with kids or child-free, but the important thing is that they help you strengthen the bond with those closest to you. They can be things like eating dinner together a set number of nights per week, attending school events, or getting away for the weekend once a month. If you're single, make it your goal to reach out to your parents or a sibling on the same day every week, plan a family reunion or preserve old family photos or home movies.
Setting goals for different areas of your life, rather than just your real estate career, will help you maintain balance and not lose sight of what's truly important to you. Remember that goal setting isn't a one-time activity; it's an active process that should change and grow as your career and priorities continue to evolve.
https://featuredagentmagazine.com/wp-content/uploads/2016/03/featured-agent-magazine-logo-1-300x52.jpg
0
0
AdminMagazine
https://featuredagentmagazine.com/wp-content/uploads/2016/03/featured-agent-magazine-logo-1-300x52.jpg
AdminMagazine
2016-11-23 00:31:42
2017-12-15 21:17:20
Get Smart About Goal-Setting