Preparing your home to go on the market is a major undertaking. But despite your good efforts and best intentions, there are things that could be decreasing your home's value that are all too easy to overlook. Use this rundown as a guide when you're preparing your home for sale to help ensure all your preparation efforts pay off. Here are seven unexpected things that could decrease your home's value: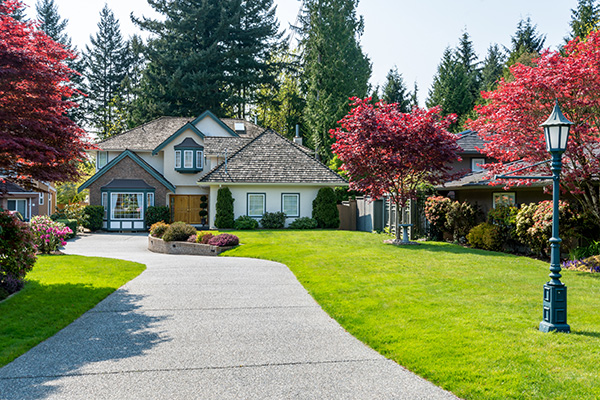 Neglected Flooring — It's only natural to be more concerned about what's at eye level than what's underfoot. But worn, stained, or damaged flooring can be a red flag to prospective buyers. They worry that if that's neglected, other parts of the home may be suffering neglect, too. At a minimum, make sure carpets are newly cleaned, repair or replace chipped tile and buff and polish wood or laminate flooring. If there is extensive staining, damage or wear, it will be worth it to have the flooring replaced before listing your home.
Lingering Odors — There's a series of commercials for a popular air freshener that talks about being 'nose blind,' meaning, it's all too easy to become accustomed to your home's unique aroma. Others, however, will notice if your home has any lingering odors from pets, cooking or, in older homes, that 'old house' smell. While not a deal breaker, it can be a turn-off to potential buyers and distract them from the many wonderful qualities your home possesses. To be sure your home smells fresh and clean, ask a trusted friend who doesn't visit often to come over and give it the sniff test. Ask them to be honest (and hopefully tactful) about any odor issues you need to address.
Trendy Décor — You're super-proud of that DIY Mason jar chandelier hanging in the kitchen (and you should be!), but its appeal might not translate to buyers. Overly trendy décor can be distracting, and cause some buyers to have a hard time envisioning the space decorated to their taste. If you're one who stays on top of all the latest home décor trends, evaluate each room with a critical eye. Remove and pack away anything extremely taste-specific and save it to decorate your new home. A few accents here and there will still give the home personality without feeling overwhelming.
Forgettable Curb Appeal — Even if your home looks like a million bucks online, buyers will be instantly attracted or repelled when they see your home in person for the first time. Forgettable — or memorable-for-the-wrong-reasons — curb appeal can knock down the value of your home. You don't want curb appeal to scream, but it shouldn't whisper either. Choose a feature to highlight, whether it's a boldly painted front door color, a walkway lined with seasonal flowers or a cluster of potted plants in colorful containers by the front door. Remember, your buyers are looking at a lot of houses. One memorable, first-impression feature can really make your home stand out in a buyer's memory.
Outdated Appliances — Make no mistake, buyers will take note of the brand and condition of kitchen appliances. They don't necessarily have to be brand-new and chef-approved. But they do have to be spotlessly clean and in good working order. That means all stove burners are working, the oven is clean and properly calibrated and the refrigerator and freezer run efficiently and are clean as a whistle, inside and out. If your appliances need frequent repair or never look quite clean enough, it will be worth the investment to replace them before listing the home.
Overlooked Details — You've probably gotten used to your home's little quirks, like that one light switch that never seems to work quite right or having to jiggle the handle after flushing the toilet. However, these minor inconveniences can stand out as major red flags to potential buyers. Not because they're a big deal in and of themselves, but because they may assume that if you're willing to overlook those details, there may be other, more important things you haven't wanted to spend the time or money to fix. Thoroughly audit every room in your home to ensure everything is in its proper place and functions as intended.
You never get a second chance to make a first impression. That's certainly true when potential buyers view your home. Don't leave anything to chance. Give potential buyers every reason to fall in love with your home and make a top-dollar offer.
https://featuredagentmagazine.com/wp-content/uploads/2016/03/featured-agent-magazine-logo-1-300x52.jpg
0
0
AdminMagazine
https://featuredagentmagazine.com/wp-content/uploads/2016/03/featured-agent-magazine-logo-1-300x52.jpg
AdminMagazine
2017-02-01 02:07:29
2017-02-01 02:07:29
7 Unexpected Things that Affect Home Values