As a real estate agent, one of the most important decisions you can make is choosing the brokerage where you will hang your license. It's a decision that will play a major role in your success as an agent. And unlike a traditional employer/employee dynamic, you will actually be interviewing brokers to decide which one is the right fit for you. Whether you are a newly licensed real estate agent, or a mid-career professional who is ready to change brokerages, here are the topics you'll want ask questions about when choosing a brokerage.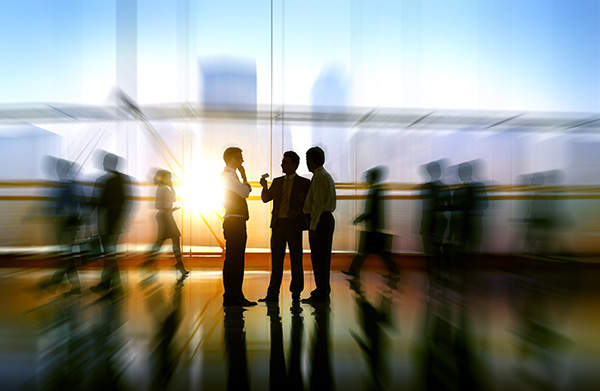 Education, Training and Development — Studying for your real estate license is just the beginning of your education as a real estate agent. Ongoing education, training and development will help you grow into a confident, successful real estate professional. Find out about the types of education and training the brokerage offers. Are there in-house training opportunities? Will they pay for you to attend outside classes, seminars and events? Is there an annual continuing education requirement? The answers to all these questions will show you how much stock the brokerage places in ongoing education. If you find the training and education opportunities lacking, keep looking for a brokerage that offers a more robust program.
Commission, Leads and Benefits — Don't hesitate to ask about the commission split, how and who generates leads and what additional benefits the brokerage offers. Find out if you will be considered an employee or an independent contractor, and whether that classification affects how you are compensated and what benefits you receive.
Reputation and Reviews — Sites such as Zillow, Trulia and Yelp make it easier than ever to assess a whether or not the brokerage your considering is well thought of in the community. In addition to doing online research, see if there's an opportunity to speak with other agents in the brokerage. That's going to be the most accurate way to determine if the brokerage lives up to its promises.
Culture and Environment — If you've ever had a job you hated — regardless of what industry it was in — you know how miserable that can be. One of the many perks of a career in real estate is not spending eight hours a day behind a desk. But there will still be times when you're spending a good chunk of time in the office, so it will be important to find one that feels right to you. Will you have your own desk space or work area? Is the noise level manageable or distracting? Do the agents and other employees seem positive and motivated, or are they withdrawn and disengaged? Your own observations will tell you a lot about the culture and how you will potentially fit into it.
Advertising and Marketing — Part of what will determine your success as a real estate agent is how well you are able to market yourself and your properties, and the brokerage you choose will have a hand in that. Be sure to devote time to reviewing your potential brokerages' marketing materials, including their websites, printed marketing materials, radio and television ads and signage. Are they up-to-date and attractive? Well-written and free of typos and grammatical errors? Are they interesting and attention-grabbing without being over-the-top?
Honors and Awards — If you're someone who enjoys friendly competition and is motivated by shooting for well-defined sales goals, you'll want to choose a brokerage that has a structured awards system in place. In addition to a feeling of personal accomplishment (and bragging rights), being able to include honors and awards in your personal marketing materials shows potential clients you're a high achiever.
Community Involvement — One of the lesser-discussed benefits of a career in real estate is how much you can make a difference in the communities you serve. Most national brokerages have established community service initiatives in place that provide a number of opportunities for agents to give back. Many smaller, boutique brokerages, which often have extremely strong community ties, also offer their agents the chance to help causes they care about. Becoming involved in the community is a wonderful way to network and spread the word about your business, while doing something positive for others.
When choosing a brokerage, don't be afraid to ask questions and talk to current agents. The more information you gather, the better chance you have of choosing a brokerage that matches your personality and values to help you reach your real estate goals.
https://featuredagentmagazine.com/wp-content/uploads/2016/03/featured-agent-magazine-logo-1-300x52.jpg
0
0
AdminMagazine
https://featuredagentmagazine.com/wp-content/uploads/2016/03/featured-agent-magazine-logo-1-300x52.jpg
AdminMagazine
2017-02-01 01:50:22
2017-02-01 01:50:22
The Right Match — How to Choose a Brokerage