Buying a home is the investment of a lifetime. To safeguard this investment, you'll need to do your homework and go beyond the standard, surface-level questions that only get you so far. To understand a home's true viability, you'll need to arm yourself with all the facts, history, and records available. That way, you'll be able to uncover any hidden costs or possible pitfalls that await. So, where do you begin? For starters, consider the four questions below, inspiring you to think slightly outside-the-box when it comes to researching and assessing your future home's potential.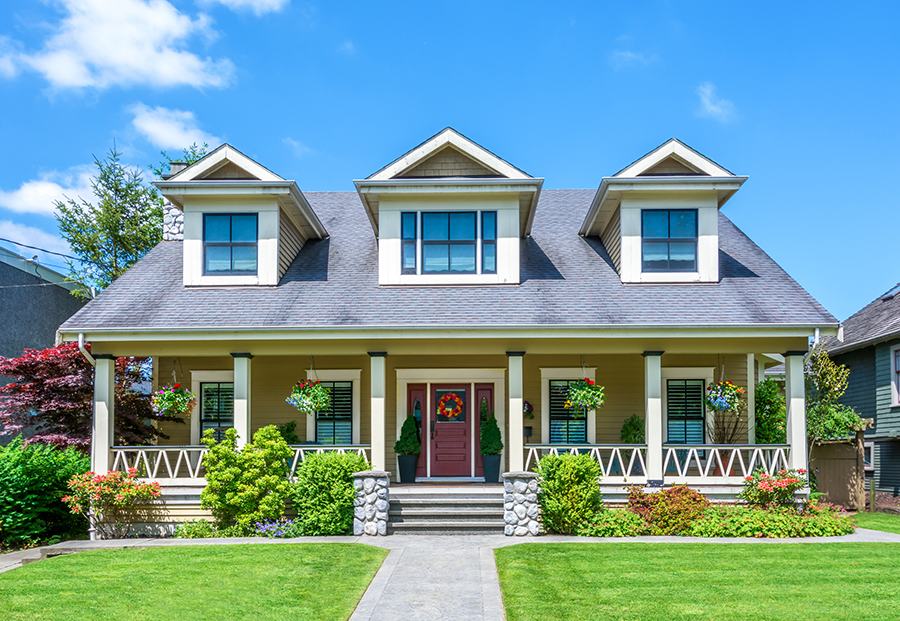 What's the cost of the average monthly utility bill? As you make your list of must-have home features, you're probably crunching numbers for your budget planning. This is a wise move, but don't overlook the smaller details. A properly insulated home with weather-proofed windows and doors can make all the difference in your bottom line during a harsh winter. The same is true for steamy summers that will test the durability and efficiency of your cooling unit. Pay particular attention to these features and inquire with the current owners about what they pay in monthly utility bills. While you may have a budget in mind for your mortgage, a drafty home with old insulation can rack up your monthly pay-out. Get a clear idea of what the power rates are in the area and compare them to your potential home's energy tallies. Also, consider how much any standard maintenance would cost you — another forgettable annual fee that can add up over time. Before you buy, get the real lowdown on utility costs, from electric or gas heat to monthly HOA fees and trash collection.
What will you pay in property taxes? This helpful information is usually outlined on a listed home's info sheet, but be sure to account for this detail. An off-hand estimate shouldn't suffice either. While your purchase price impacts the home's ongoing tax rate, it's wise to get a picture of the place's property tax history. Buying a home is enough of an undertaking without the added stress of unexpected or miscalculated annual costs that can break your budget. As an added bonus, understanding a home's tax history and projected value is a smart figure to account for when making a savvy purchase offer.
Have there been any prior pipe or sewer problems? The Insurance Information Institute reports that broken pipes make up nearly 22% of all home insurance losses. This means that pipe and sewer issues are not only common, but they're expensive. Be sure to ask sellers for a history of any pipe or sewer back-up problems, but you shouldn't stop there. Hire a trusted home inspector who can verify a seller's report and you can save yourself the headache if the pipes in question aren't in the best shape. Likewise, you'll be made aware of pipes that may need replacing shortly down the line. This research can help you adjust your offer accordingly to offset any future replacement costs.
Has the home undergone any major renovations? Sometimes, sellers and their agents are forthcoming with this essential information — but it doesn't hurt to double-check. Request detailed records and documentation regarding any renovated bathrooms, additional wings or floors added, a basement that's been finished — and the like. Firstly, this will help you assess the true cost of a renovation and help you craft a conscientious offer. Secondly, gathering information on prior home projects allows you to keep tabs on contractors used. It can also help you plan and budget for when the next round of renovations will likely be needed in the future. If you do this research, you could save yourself a hefty sum and earn an excellent bargaining chip along the way.
While some of these considerations may seem straightforward, you'd be surprised at the impact these finer points can make in terms of affordability, safety, and long-term planning. Buying a property of your own requires due diligence, but if you put in the legwork now, you'll land a home that satisfies your budget, matches your vision, and will be the place you make memories to last a lifetime.
https://featuredagentmagazine.com/wp-content/uploads/2016/03/featured-agent-magazine-logo-1-300x52.jpg
0
0
AdminMagazine
https://featuredagentmagazine.com/wp-content/uploads/2016/03/featured-agent-magazine-logo-1-300x52.jpg
AdminMagazine
2017-12-06 19:48:05
2017-12-06 19:51:43
4 Must-ask questions when buying a home