Any agent or lender worth his or her salt understands that today's buyers start their home search online. While plenty of attention is paid to crafting a quality website or commanding social media, how do you close the divide between casual online engagement and an actual sale? Consider some of the tips below when it comes to reaching through that computer or smart phone screen and turning a virtual lead into a real-world client.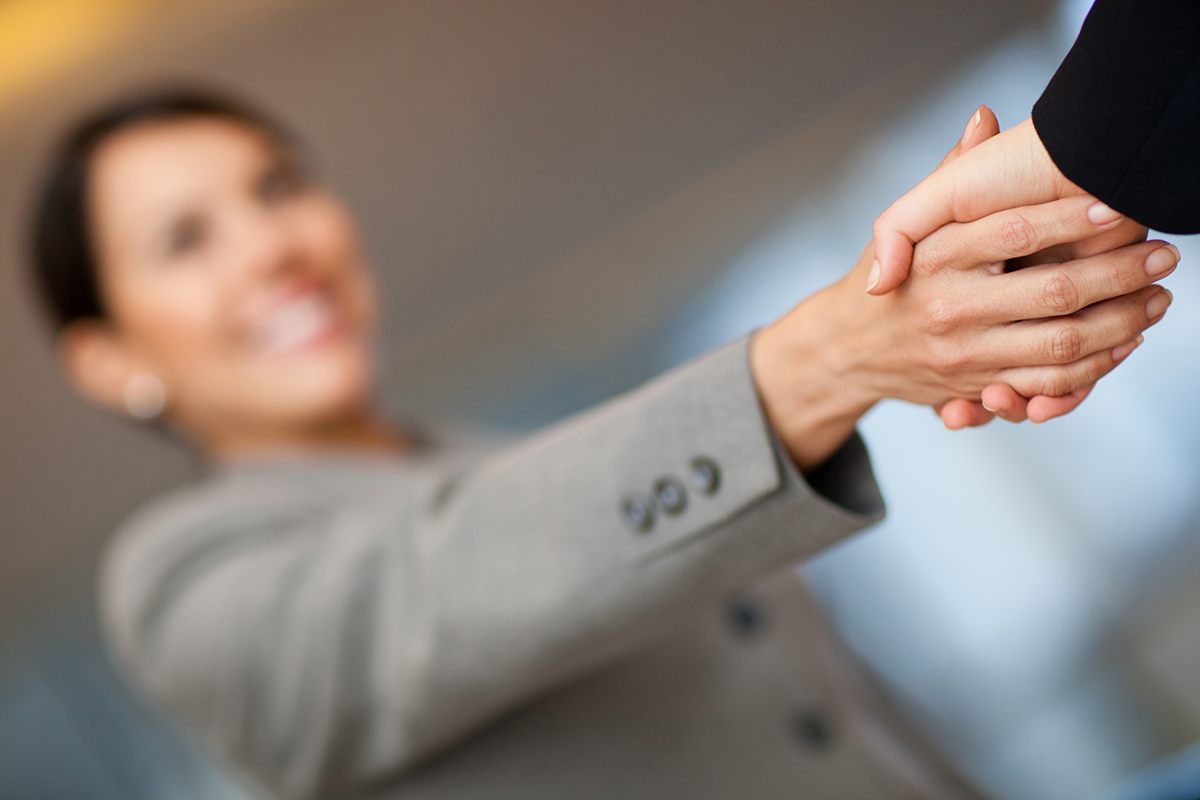 Be responsive — Immediate results and responses are the norm in this digital era. Though this may not be your cup of tea, it's essential to be swift in reacting to online engagement, like contact forms, newsletter e-mail signs-ups, or requested quotes. Online leads want answers and attention fast — that's why they've turned to the internet. Do your best to be prompt in your follow-up. Even if the potential client isn't quite ready to commit, you've already demonstrated your readiness to hit the grounding running to earn their business. Don't let e-mail inquiries languish in your inbox, either. Of course, schedules can get hectic, but the longer you let a lead go untouched, the greater the chance that he or she has already moved on to greener pastures.
Ask open-ended questions — If your digital communication with a potential client has begun to go stale, it can signal a change of heart or mounting disinterest in your lead. To keep your conversation flowing, focus on the client's perspective and ask open-ended questions. Whether you're reaching out through social media or e-mail, this approach to agent-client communication can inspire a sense of ease in your lead. Meanwhile, cementing a connection on the personal level, by engaging in a client's interests and passions, can forge a bond that goes beyond the computer screen. This will make you far more memorable than those who are only focused on one thing: the sale. Be curious, engage genuinely, remember that the lead on the other side of the screen is a person just like you. Authentic interest and personalized care can showcase a personality that any client would love to work with.
Follow up, then follow up again — It's easy for messages to get lost in the endless corridors of the internet. Emails get overlooked in inboxes, social media messages are read and forgotten. Don't consider a follow-up e-mail, text, call, or message a nuisance. It takes a few tries to establish a line of communication with a potential online lead. The caveat is this: don't flood your would-be client with endless, automated messages, or communication that reeks of the unprofessional — think messages sent at odd hours, filled with typos, missing your professional signature. As always, be mindful in your communication and end messages on a positive note, while putting the ball in his or her court. Demonstrate that you're committed to their business. Odds are, they'll be reminded why they were interested in your services in the first place.
While online leads can feel abstract, or too distant and anonymous to cultivate into real-world sales, don't be discouraged. The internet is a powerful tool and there are no ends to the possibilities in attracting potential clientele. All you need is the right approach when it comes to virtual communication.
https://featuredagentmagazine.com/wp-content/uploads/2016/03/featured-agent-magazine-logo-1-300x52.jpg
0
0
AdminMagazine
https://featuredagentmagazine.com/wp-content/uploads/2016/03/featured-agent-magazine-logo-1-300x52.jpg
AdminMagazine
2018-01-02 20:36:34
2018-01-02 23:54:00
3 Easy ways to convert internet leads into real-world sales