In today's tech-savvy landscape, we're regularly flooded with emails, evites, blasts from social media, and constant newsletter updates. Whether you're a real estate agent refining your practice, or a loan officer brushing up on the digital basics, how do you stand apart from all that noise in your client's inbox?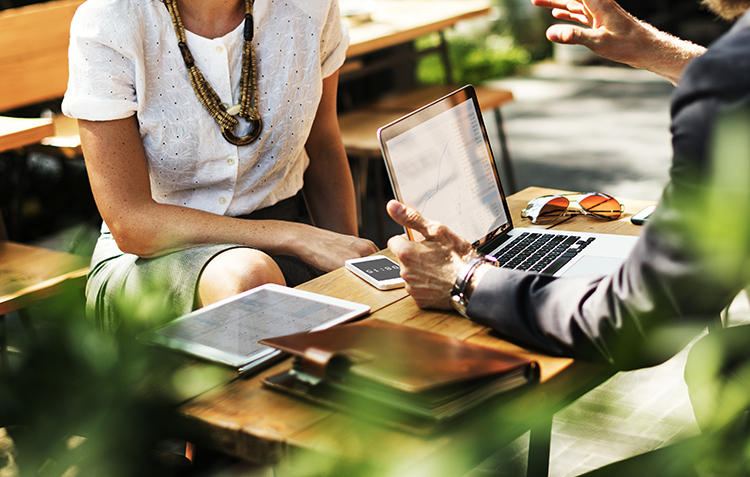 For starters, there are plenty of modern ways to update your email etiquette for the 21st century. From email plug-ins to social media crossovers, take a look below for a few ideas that can revolutionize the way you communicate with your clients via email.
Cater to mobile devices — Studies indicate that nearly 80% of Americans check their phones within 15 minutes of waking up in the morning — though it doesn't take much research to recognize the prevalence of mobile devices in our lives. In fact, most emails are accessed on the go, using a phone or tablet. With that in mind, it's essential to tailor your email communications to be viewed and interacted with on a mobile phone. Here's an idea: style your communications using paragraph breaks and bullet points for utmost readability on limited screen space. Also, keep in mind that graphics or links within your email should be streamlined and optimized for mobile consumption. If you're not sure how mobile-friendly your emails are, BCC yourself on your next email blast and cross-check your communications using your phone.
Stylize your subject line — Too often, agents and loan officers forget the importance of the subject line and instead focus all their energy on an email's content. If you're sending out a promotional email, the subject line is just as important as all the information within. A well-crafted subject line can entice readers to open your email and (ideally) click-through to your site or social media pages. Inviting subject lines are short, sweet, and use less than 50 characters. Personalizing subject lines also helps, so try adding the name of the email's recipient. Also, being straightforward about your subject matter is shown to be a plus when it comes to open-rates. When it comes down to it, if you want recipients to read on, you'll need to make the most of the subject headline.
Expand your online presence — There is no shortage of communication channels — text messages, downloadable apps, social media, video chatting, and more. When you reach out to a client or lead through email, think of it as a chance to bolster your other portals. For instance, include clickable badges that allow clients to find you on Instagram, Twitter, Facebook, or LinkedIn. If you include links to any of these pages, or to your site, in your email signature, make sure these are activated hyperlinks, and that they're streamlined for readability. This makes it easy for recipients to extend their engagement with you and your brand by easily clicking-through to your social media pages, website, or testimonial page.
Utilize email-enhancing add-ons — Just a download away, you can incorporate helpful widgets and add-ons to your email communications, such as spellcheck or a built-in URL shortening feature. There's even a plug-in that holds onto email for an extra 90 seconds in case you'd like to "unsend" and edit your correspondence. How many times have you sent an email without the attachment included? Or perhaps you've messaged the wrong client, or accidentally pressed send just as you spotted typos in your text? These often-free features professionalize your email voice without any added work on your part.
Sure, email is one of the older tech tools in your arsenal, but it's also one of the most effective. Modernize this workhorse and you'll be reaping the benefits with just a few keystrokes. The best agents and loan officers stay ahead of the curve when it comes to business-boosting tech tools, so keep these tips in mind as you turn your email correspondence into high-class, contemporary communications.
https://featuredagentmagazine.com/wp-content/uploads/2016/03/featured-agent-magazine-logo-1-300x52.jpg
0
0
AdminMagazine
https://featuredagentmagazine.com/wp-content/uploads/2016/03/featured-agent-magazine-logo-1-300x52.jpg
AdminMagazine
2018-05-12 23:53:15
2018-05-12 23:53:38
Modern email etiquette for real estate professionals